Teeth in a Day in Manchester
---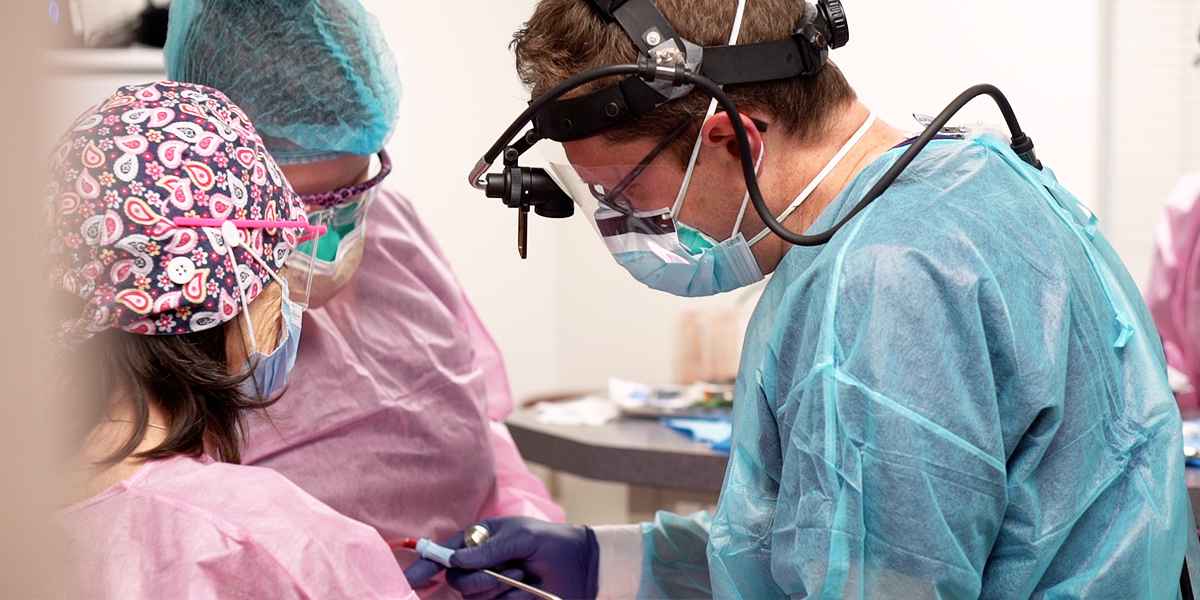 ---
For patients who are missing or require removal of all of their upper or lower teeth, Teeth in a Day can provide a comprehensive solution.
---
The "Teeth in a Day" procedure allows patients to receive a complete set of implants on the upper or lower jaw. On the day of your procedure, Dr. Abel will surgically place a minimum of four dental implants per jaw. Though the final teeth won't be attached until the implants have fully healed, you will leave our office with a temporary set that same day.
For a typical procedure, dental implants are placed in the morning, and temporary teeth are set in the afternoon. It is a full day procedure, but the benefits are many:
Cost-effective
Shorter overall treatment time
Reduced number of surgeries
Provides a fixed set of teeth (not removable like dentures)
If this is something you may be interested in, talk with your dentist about it.  Once your dentist refers you to Dr. Abel, we can then move forward with the necessary x-rays and 3D imaging to get started.
Please note that for the "Teeth in a Day" technique any teeth remaining, in the jaw where the dental implants will be placed, will be removed on the same day as the dental implant surgery.
---