Full Arch Dental Implants in Manchester
---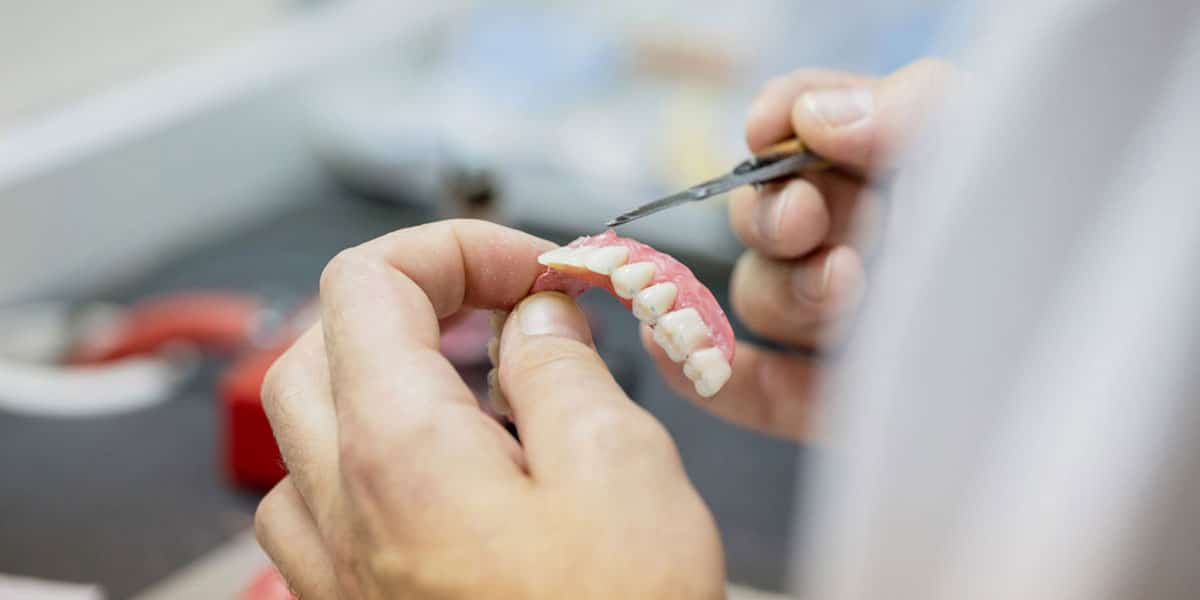 ---
Manchester Oral Surgery provides full arch dental implants in Manchester, NH. Call 603-622-9441 to learn more or to schedule an appointment.
---
What Are Full Arch Dental Implants?
---
Full arch dental implants restore all of the teeth on either the upper or lower jaw. When dental implants are used to restore both upper and lower arches, this is referred to as full mouth dental implants. 
Most full arch dental implant procedures involve 4 to 6 dental implants that are placed throughout the jaw in order to support a fixed or removable denture, which replaces the visible portion of your missing teeth. A well-crafted implant-supported denture looks and feels natural with more stability than a traditional denture.
---
Benefits of Full Arch Dental Implants
---
Full arch dental implants are a popular option for many patients. Here are some advantages to consider:
Full arch dental implants are often a long-lasting solution for missing teeth.
Unlike dentures, full arch dental implants won't slip, fall out, or cause painful sores. This is because your denture will have the stable support of dental implants.
The stability of dental implants makes biting and chewing feel more comfortable and natural.
Full arch dental implants lessen bone loss in the jaw, which results in a more youthful appearance.
Full arch dental implants don't need the frequent relining and adjustments of traditional dentures.
---
Are You a Good Candidate for Full Arch Dental Implants?
---
If all of the teeth on one or both jaws need replacement, you may be a candidate for full arch dental implants. There are different criteria for different types of full arch implants, but candidates should be in generally good health and not use tobacco products.
---
Why Choose Manchester Oral Surgery
---
Manchester Oral Surgery specializes in dental implants, including the full arch dental implant procedure. Here's why patients choose our practice:
Dr. Abel takes the time to carefully plan your procedure to optimize your outcome

For patients who are candidates, we offer same-day dental implants

Our practice uses state-of-the-art 3D surgical guides for increased accuracy and lower risk of complications

Advanced 3D cone-beam CT scan imaging and digital intraoral scanning means more accurate treatment planning and surgical placement

Dr. Abel is a Board-certified Diplomate of the American Board of Oral and Maxillofacial Surgery and a Fellow of the American Association of Oral and Maxillofacial Surgeons

Manchester Oral Surgery is consistently recognized in New Hampshire Magazine's Top Dentists edition for Oral & Maxillofacial Surgery

Our highly-trained, kind, and compassionate care team all work together to create a comfortable, seamless experience for all of our patients

Individualized, professional, patient-centered care
---
---
---
FAQS
---
How much are full arch dental implants?
---
The cost of full arch dental implants depends on the type of implants you choose and whether any supplemental procedures like extractions or bone grafting are required. During your consultation, we can help you understand the costs involved for your unique needs.
---
What are full arch dental implants?
---
Full arch dental implants are used when an entire upper or lower arch of teeth must be replaced. Typically, between 4 and 6 dental implants are placed in the jaw to support either a fixed or removable denture.
---
How long do full arch dental implants last?
---
Anything man-made has a limited lifespan and requires maintenance.  To ensure their longevity, full arch dental implants should be monitored annually at your periodic check-up appointments with your general dentist.  Full arch implant components may require tightening or replacement with time.  Unless full arch implants become damaged or develop adjacent gum disease, full arch implants can last decades.
---
Can full arch dental implants be done in one day?
---
Some types of full arch dental implant restorations can be completed in a single day, but not all patients are candidates for these procedures. We'll help you understand your options during your consultation.
---
Are full arch dental implants covered by insurance?
---
It's becoming more common for dental insurance providers to cover at least some of the costs involved in getting dental implants. We're happy to help you understand your benefits.
Call 603-622-9441 to learn more or to schedule an appointment.